What's new on 26. 9. 2016 – Still The Race I Love 仍然是我喜愛的賽事
HKDRC x Polar 39th Green Half Marathon and SEAM 10K Run 2016 – 30 October 2016
We received enthusiastic support from the applicants, especially foreign nation runners. Up to 1100 entry applications are registered which include 11 teams of 4 runners. They are :-
班長勁過Looloo
Never Stop
快快跑
Seasons Running Club
西貢體育會
Weekend Runners
Team HoSo
Polar Team Men
Polar Team Women
FCa
FCa2
A total 21 foreign nations runners registered and they come from :-
Hong Kong
People of Republic China
United States of America
Britain
Germany
France
Australia
Japan
Spain
Indonesia
Scotland
Malaysia
Singapore
Finland
Philippine
KISH (?)
Canada
Chile
Switzerland
Bulgaria
South Africa
A World Map showing these runners' countries is being designed.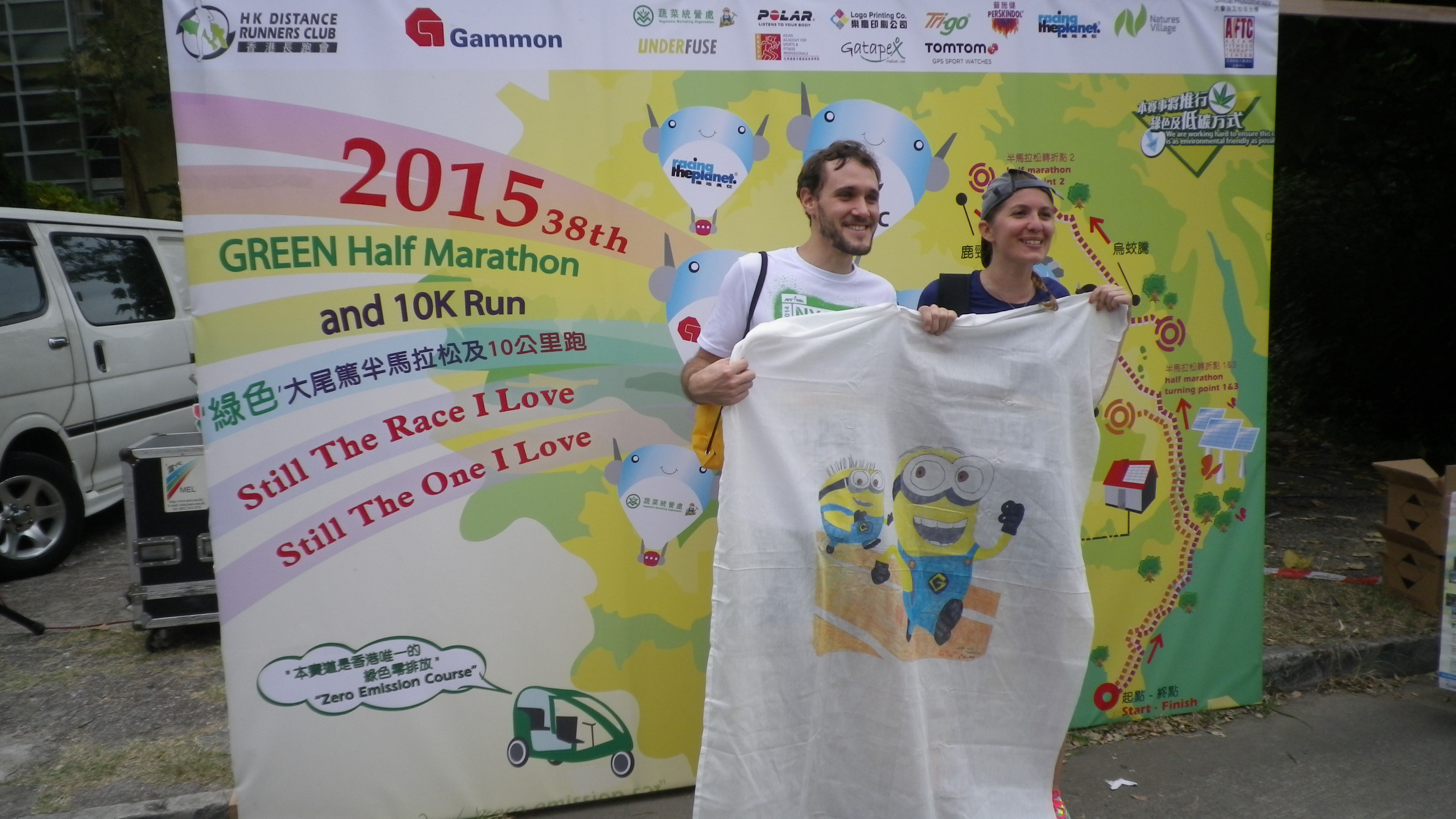 The HKDRC x Polar 39th Green Half Marathon and SEAM 10K Run 2016 are opened for ONLINE AND MAIL APPLICATIONS. The entry quota for Half Marathon and 10K Run are 75% and 70% full. You are advised to submit your entry applications as early as possible.
The HKDRC x Polar 39th Green Half Marathon and SEAM 10K Run is an environmental race, the course is "Zero Carbon Emission "( traffic free ) which provides a chance for you to experience its differences from others
The entry applications can be made either :-
By online registration through www.hkdrc-race.com ( Effective Now )
By post : HKDRC G.P.O. Box 10368, Hong Kong (Download entry form www.hkdrc.org)
The entry fee for each application is $250.- You are advised to submit your entry applications as earlier as possible. The time limit for your completion is 2hrs 30mins.
There are 11 items of sustainable souvenirs include T-shirt, towel, finisher medal, Zitison fan & Mosquito Sticker, Tri-go Foldable Water Bottle, Amour Message Oil, Perskindol Relief Pain Gel Pack, Salonsip Gel Patch, and Polar Gift Bag will be given for each participant. In addition, FREE shuttle bus services at 4 stations are provided for transporting participants to the race venue. The provision of seating is first come, first served for those early registered participants.
ChampionChip ( MyLaps Bib Tag ) timing system will be employed for recording of race results. Certificate for Hong Kong Green Runner 2016 with your finished position and time duly endorsed by us and the sponsors can be issued upon request.
A fastest 10K Run at 32mins 31sec. by Nad Ckel was recorded in this course in 2014. -
Two FREE seminars on 'Way to Run Without Pain' will be conducted by AFTC in September and October. Selected participants shall be notified by email.
Some new activities will be included in this race :-
- Demonstrate Underfuse Pocket by T5 Lab
- HKDRC Souvenir sales at discount
- Sign up for joining HKDRC as a member for 2017
- Take a view of the Anti-Japanese Memorial 抗日英烈紀念碑 at Wu Kau Tang
Participants who submitted application by online registration are advised to download a RUNNER'S GUIDE (RG) from our web site www.hkdrc.org Complete the RG with your assigned race number, entered division and selected bus station bring it in person to collect your runner's pack at the RACINGTHEPLANET極地長征 shop at address " RacingThePlanet Ltd., 22/F., 148 Wing Lok Street, Sheung Wan, Hong Kong " in between 16 – 30 October 2016.
The Entry Form can be download from web : www.hkdrc.org or www.hkdrc-race.com
Special Attention (I) – A series of Hiking activities over 7 popular Hills in Hong Kong is being organized. Those Hills are Lion Rock, Needle Hill & Grass Hill, Tai Mo Shan, Pat Sin Leng, Mount Butler, Fung Wong Shan and Dragon's Back. The hiking activity will be set on Saturday morning or afternoon once a month starting November 2016. You are FREE to join our Hiking activity. Detailed schedule of activity will be announced. PLEASE VISIT OUR WEB SITE www.hkdrc.org " Green Work for Green Race – Green Running and Hiking Routes "
Special Attention (II) – The date of our HKDRC 41st Mount Butler ( Heritage ) Race 2017 has been confirmed on 9 April 2017. It is the right time for you to put this date in your Race Calendar 2017. It is also a good time for existing and new SPONSORS to contact us for discussion with our partnering work. Email to us at enquiry@hkdrc.org
HKDRC Race Committee
香港長跑會 - 賽事委員會