What's new on 5 November 2022 – HKDRC Support Track & Fields Training / HKDRC Green Hiking Routes/Places 100
HKDRC have no plan for organizing race work in 2022 – 2023. It is due to the endless of Covid-19 Pandemic and the other new virus of Omicron and XBB are continue attacking our health in the society which affect our work seriously. We are further suspend our organizing work and will observe the situation in 2024 to see if it is possible to resume organizing our races for the Public.
HKDRC continue support and sponsor Move Association Ltd's ( Move ) Tracks and Fields Training Program for the Students, Youth and Children ( 2nd year ). Also we extent our sponsorship by offering subsidizations to :-
(i) Subsidy 50% entry fees for the Students who participate in the Track and Fields competitions/races by HKAAA and other organizations.
(ii) Offer cash award to the Students obtained good results in the competitions
Over the past 12 months in 2021/2022, Move had conducted more than 80 classes of training for the Students, Youth and Children. Move's training program provides opportunities for Students, Youth and Children to build up self-confidence, strong sense of challenge and enhance good health. It is a very meaningful and encouraging program for HKDRC members who wish to join and enjoy this Tracks and Field training program. ( Visit HKDRC and Move web sites www.hkdrc.org and www.movesports.com.hk for photos and detailed training information )

HKDRC New Members 2022
From January to October 2022, we accepted more than 200 newly joined Club members. Of 200 new members, 90% of them are Students. Through our endorsement support, they succeed on applying for HKAAA as registered athletes. Those who are interest to join HKDRC as a member and at the same time apply as HKAAA athlete may download HKDRC membership form 2023 from our web site www.hkdrc.org and download registration form from HKAAA web site www.hkaaa.com. Complete both forms and mail to us for endorsement and submission.

HKDRC Green Hiking Routes 100
HKDRC Green Hiking Routes 100 ( Total distance 1500km made up from 100 scenic places ). HKDRC completed this project work from in 2021. The work included hiking, writing, seeking information and photo taking on spots. These hiking routes/places ( 100nos ) cover hills, peaks, country trails, country parks, waterfalls, heritage temples, ancient trails, seafront promenade and lots of scenic areas over Hong Kong, Kowloon and Outer Islands. It was a huge challenge to those who changed his/her running experience to hiking. There are 10 packages of hiking route/place descriptions compiled with scenic photos and maps etc., All of them can be viewed and/or download from our web site www.hkdrc.org ( Green Work for Green Races ). In 2022, we continue our works and completed 10 more hiking routes/places resulting the total up to 110. They are :-
Cheung Sheung Country Trail ( Sai Kung )
Pak Tam Country Trail ( Sai Kung )
Tei Tong Tsai Country Trail ( Lantau Island )
Kai Shan ( Yuen Long - North District N.T. )
Central & Western District Promenade ( HK Island )
Ngong Ping Nei Lak Shan Country Trail ( Lantau Island )
Pak Tam Chung Nature > Sheung Yiu Folk Museum ryral> Po Kwu Wan –Fishing Gate ( Sai Kung )
Yau Tong > Wilson Trail #3 > Black Hill > Ma Yau Tong > Tseng Lan Shue
Central & Wanchai District Promenade ( HK Island )
Hoi Pui Reservoir > Hoi Pui Family Walk > Bamboo Tunnel > Hoi Pui Village ( Sek Kong – North District N.T. )
HKDRC Hiking Routes Places 110
2022年11月5日 – 最新消息:
香港長跑會 - 支持青少年參與田徑訓練
香港長跑會 – 綠色行山路線 ( 全長1500公里,由100個景點組成 )
香港長跑會 – 籌辦賽事工作計劃
鑒於目前新型冠狀病毒夾雜其他變種的病毒( Omicron and XBB ,仍在港持續傳播,這不單是侵害市民的身體健康,令市民日常生活大受影響,同時影響本會籌辦賽事工作。本會目前不能在短期內計劃復辦賽事工作,故此2022至2023年仍暫停復辦賽事工作。本會將於2024年向總會及相關政府部門諮詢疫情況是否受控,然後評估復辦賽事的可行性。
香港長跑會 – 支持喜動體育會有限公司推動田徑項目訓練課程
香港長跑會支持並提供協助" 喜動體育會有限公司 "發展及推廣田徑項目訓練課程。喜動體育會是一間獨特的公司,擁有12位已註冊教練,發展及提供給中,小學界的學生和青少年參與田徑項目訓練課程,從參與課程的過程中提升個人自信心,勇敢面對挑戰,強化個人體能。過去的12個月,喜動體育會已完成超過80訓練課堂,成績有目共睹。香港長跑會落實贊助" 喜動體育會 "繼續發展和推廣此有意義的田徑項目訓練課程給更多學生和青少年參與。( 有興趣參加田徑項目訓練課程,詳情可瀏覽網頁www.movesports.com.hk )
與此同時,香港長跑會擴大支持/贊助計劃包括
資助50% 報名費給所有曾經參加香港長跑會贊助 - 喜動體育會籌辦的田徑項目訓練,而參加田總或其他體育的天徑賽事同學
現金獎勵予取得優義成績的學生
香港長跑會 – 2022年度新會員
自2022年1月至10月,本會已接受超過200位新會員及續會會員,當中90%為學生和青少年。本會同時協助他們成功申請成為香港業餘田徑總會成為註冊運動員。凡有興趣參加香港長跑會成為會員,並同時申請成為香港業餘田徑總會成為註冊運動員,可自本會網頁www.hkdrc.org及www.hkaaa.com下載申請表格。
香港長跑會 – 綠色行山路線 ( 全長1500公里,由100個景點組成 )
本會使用6年時間( 2016-2021 ),完成差不多是港版1500公里行山長征計劃,6年的工作走遍港,九,新界及離島100個景點包括高山,郊遊徑,郊野公園,瀑布,水塘,海濱長廊,水壩,寺廟/古蹟等。而更重要的工作是,編寫行山短述,實地拍照,上網搜集資料,當然箇中樂趣是欣賞風景。無論如何,由喜愛跑步轉為行山所接受的挑戰更大 ( 行山需要有耐性,能夠適應地形和天氣,負重步行3-5小時不等 )。本會已完成設計10組,每組有10條不同的路線說明,風景相片。全部可自本會網頁下載 www.hkdrc.org Green Work for Green Races。
2022年,本會完成10個新的景點,令總數增加至110。10個新增的景點包括:
樟上郊遊徑 ( 西貢 )
北潭郊遊徑 ( 西貢 )
地塘仔郊遊徑 ( 大嶼山 )
髻山 ( 元朗/朗屏 – 新界北 )
中區,西區海濱長廊 ( 港島 )
昂平彌勒山郊遊徑 ( 大嶼山 )
北潭涌自然教育徑,上瑤郊遊徑,曝古灣堤圍 ( 西貢 )
中區,灣仔海濱長廊 ( 港島 )
油塘,衛奕信徑#3,五桂山,馬遊塘,井蘭樹 ( 九龍 )
河背郊遊徑,河背水塘,河背家樂徑,竹林隧道,河背村 ( 石崗新界北 )
HKDRC Hiking Routes Places 110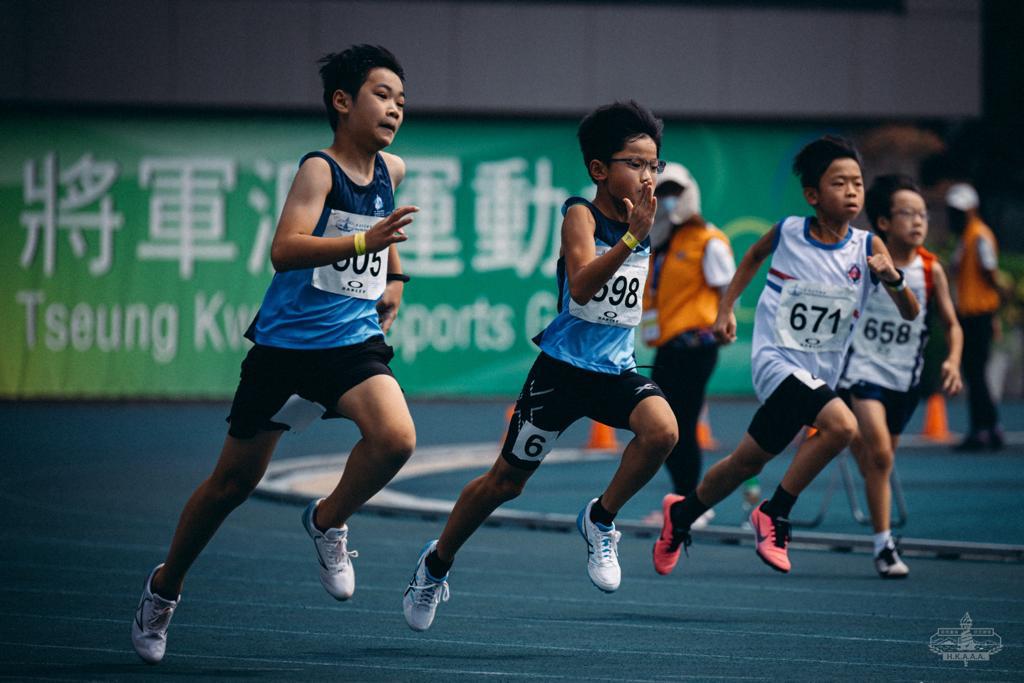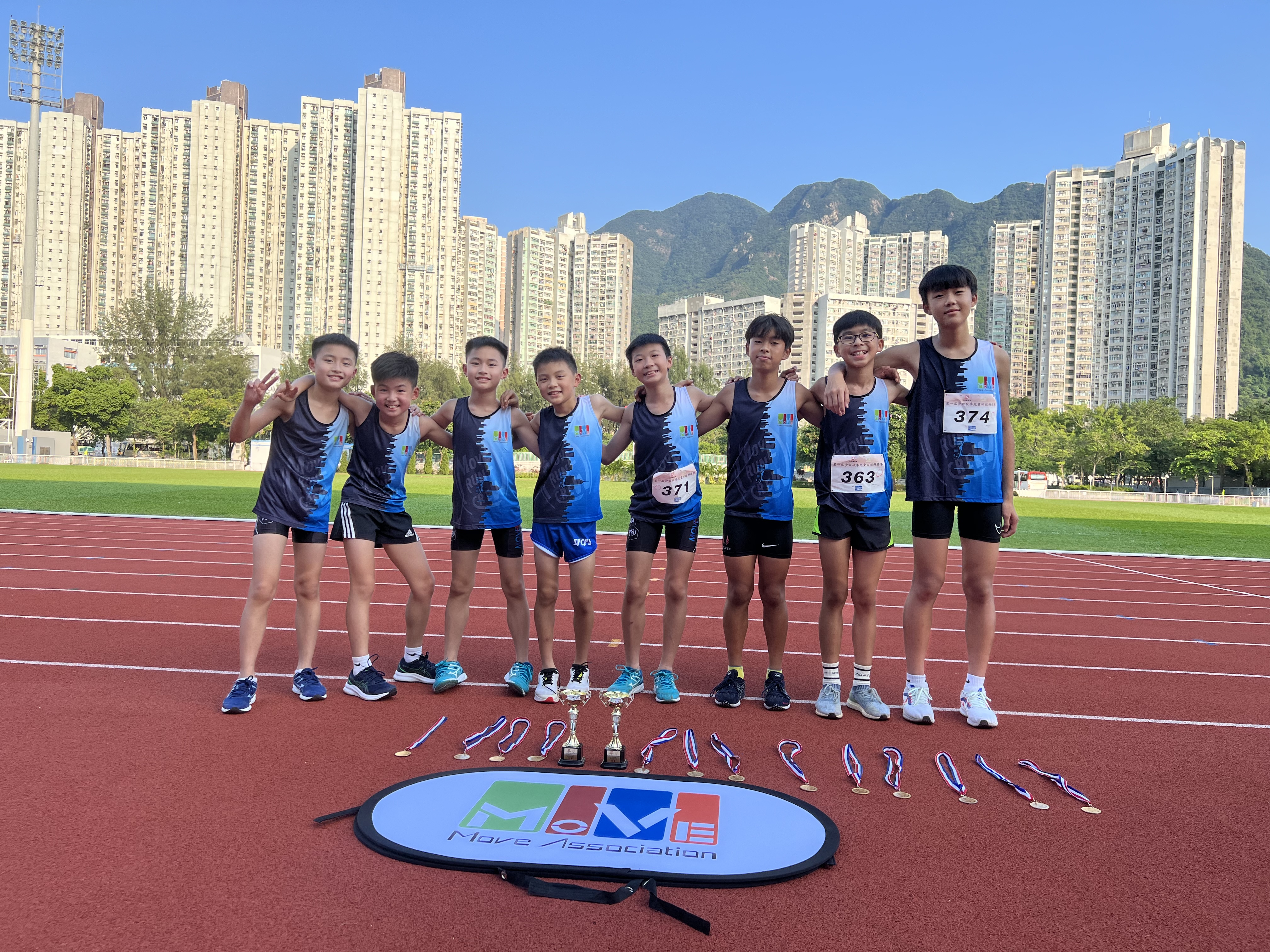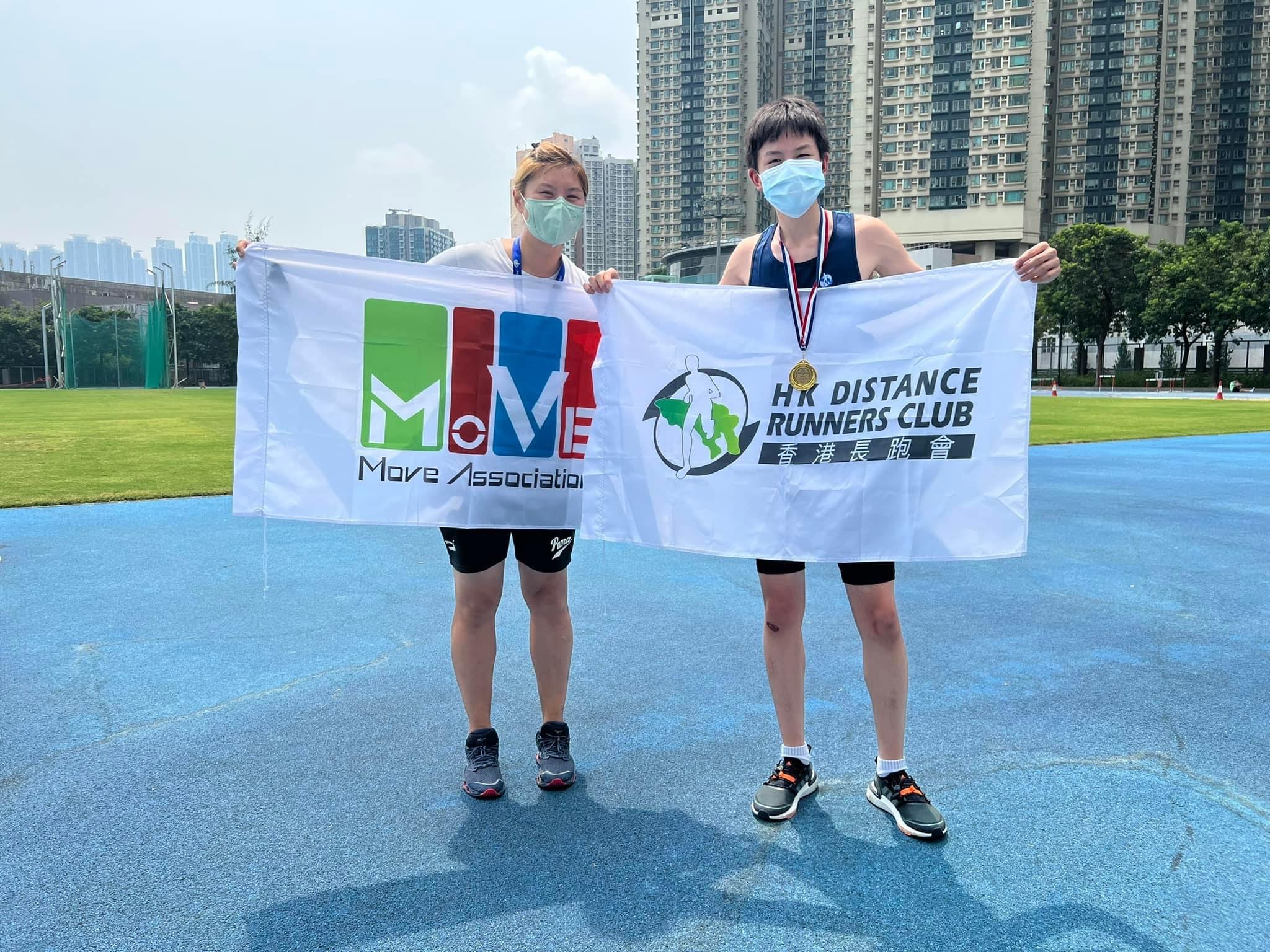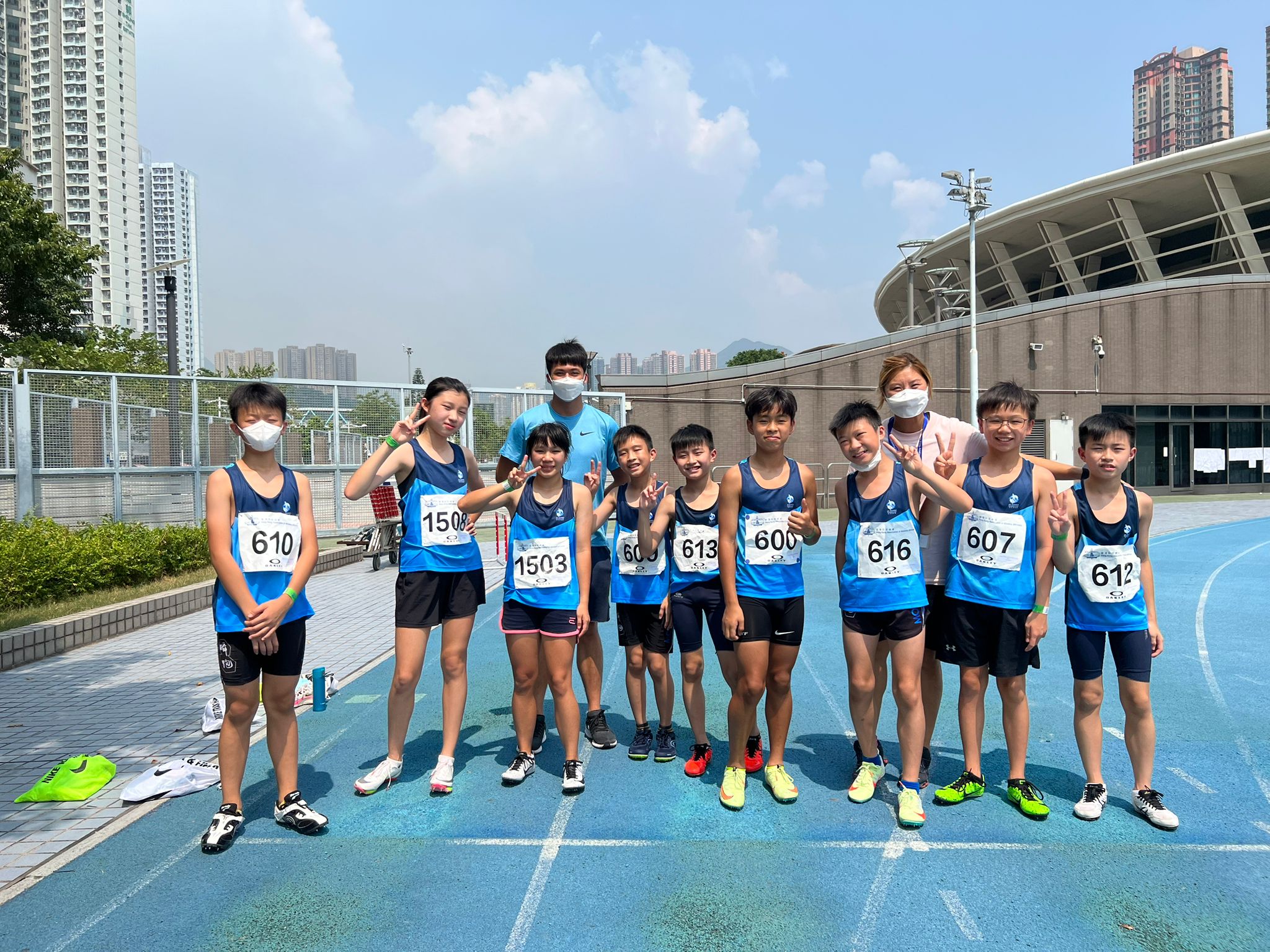 HKDRC Race Committee
香港長跑會賽事委員會