What's new on 6 April 2023 – HKDRC Come Back What To Do
(1) Hong Kong Junior Group Athletics Meet 2023-2 – 13 & 14 May 2023
Tseung Kwan O Sports Ground – Track and Field Competition
(2) HKDRC 44th Mount Butler ( Heritage ) Race – 10 December 2023 (Tentative )
Wong Nai Chung Gap – 15kM Cross Country Running
(3) HKDRC Green Hiking Routes/Places 110 – Enjoy Hiking in Hong Kong

Hong Kong Junior Group Athletics Meet 2023-2 – 13 & 14 May 2023 ( TKOSG )
HKDRC extend support to Move Association Ltd., holding this popular track and field event NOW opened for entry applications by the Youth and Students. The event includes breakdown activities :-
Sprint = 100m, 200m and extra ( 400m, 800, 1500m )
Relay = 4 x 100m, 4 x 400m
Hurdles = 100m, 110m
Long Jump
Triple Jump
High Jump
Shot Put
Discus Throw
Javelin Throw
Soft Ball
No limit on joining number of activities. Detailed information of the event and the event Entry Forms can be download from Move Association Ltd's web-site www.movesports.com.hk and HKDRC web-site www.hkdrc.org
[Download] Hong Kong Junior Group Athletics (2) Regulations
[Download] Hong Kong Junior Group Athletics (2) Registration Form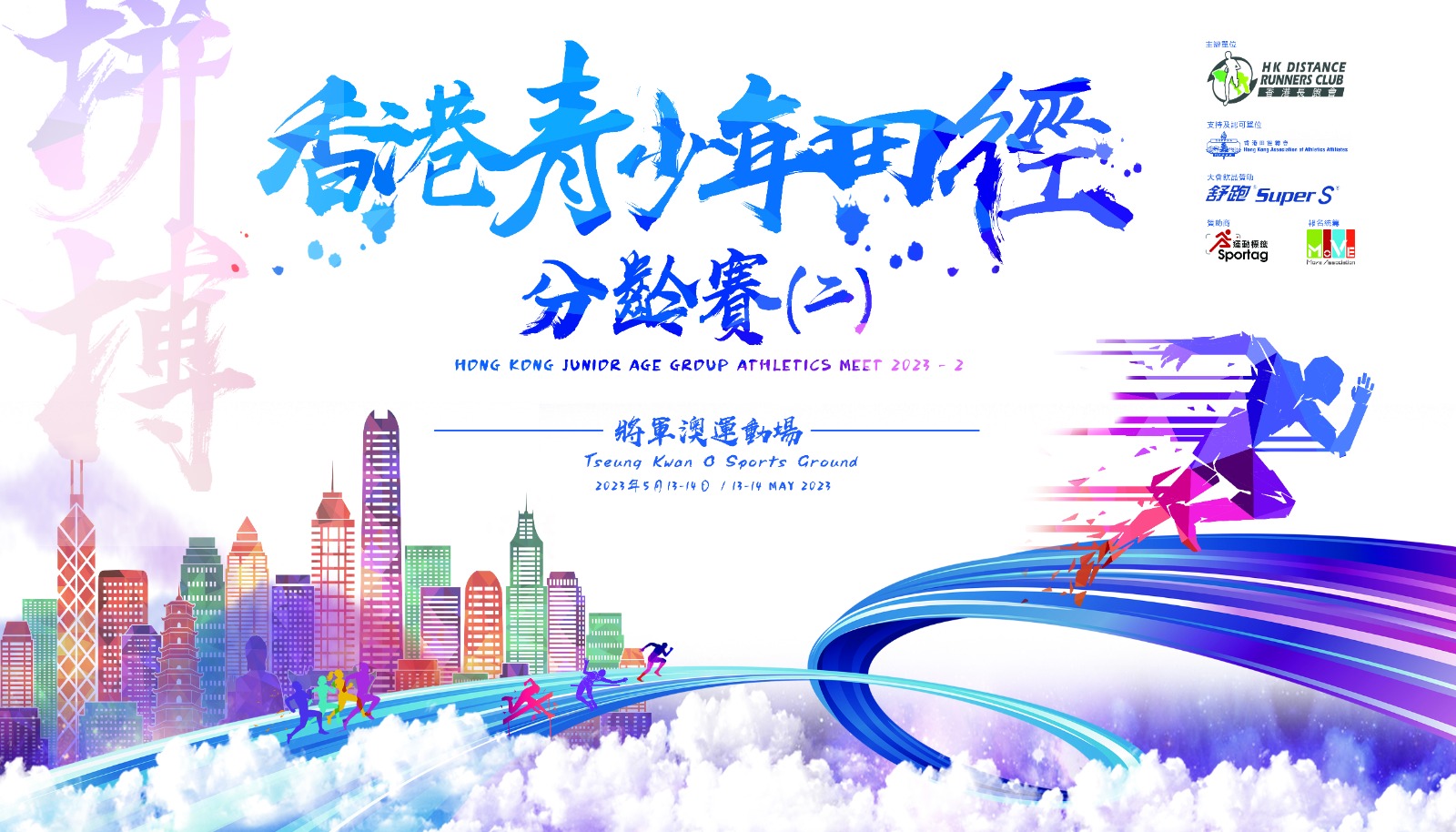 HKDRC 44th Mount Butler ( Heritage ) Race – 10 December 2023 ( Tentative )
After 3 years suspension of holding this event, it is un-tolerable for us to resume organizing the event. The Mount Butler ( Heritage ) Race is one of the most popular cross-country race in Hong Kong. The race attracts not limit to local runners, but also large number of foreign nation runners' participation. We already obtained AFCD's positive advice and tentatively reserve 10 December 2023 for our event. We will speed up our organizing work in upcoming months.

HKDRC Green Hiking Routes/Places 110 (Total distance 1,500km)
HKDRC completed this project work from 2015 till 2021. The work included hiking, writing, seeking information and photo taking on spots. These hiking routes/places ( 110nos ) cover hills, peaks, country trails, country parks, waterfalls, reservoirs, heritage temples, ancient trails, seafront promenade and lots of scenic areas over Hong Kong, Kowloon and Outer Islands. It was a huge challenge to those who changed his/her running experience to hiking. There are 10 packages of hiking route/place descriptions compiled with scenic photos and maps etc., All of them can be viewed and/or download from our web site www.hkdrc.org ( Green Work for Green Races ).
[Download] HKDRC Green Hiking Routes (110)

HKDRC New Members 2023
From January to March 2023, we accepted more than 180 newly joined Club members. Of 180 new members, 90% of them are Students. Through our endorsement support, they succeed on applying for HKAAA as registered athletes. Those who are interested to join HKDRC as a member and at the same time apply as HKAAA athlete may download HKDRC membership form 2023 from our web site www.hkdrc.org and download registration form from HKAAA web site www.hkaaa.com. Complete both forms and mail to us for endorsement and submission.
2023年4月6日 – 最新消息:籌辦賽事復常
香港青少年田徑分齡賽2023 – 2 ( 2023年5月13 & 14日 ) 將軍澳運動場
香港長跑會第44屆畢拿山( 古蹟 ) 越野賽 – 2023年12月10日( 暫定 )
香港長跑會 – 綠色行山路線 ( 全長1500公里,由110個景點組成 )
香港青少年田徑分齡賽2023年5月13-14日 - 給青少年的成長路
香港長跑會支持喜動體育會有限公司舉辦全港最受歡迎之青少年田徑分齡賽,賽事舉行地點 – 將軍澳運動場,賽事日期 – 2023年5月13 & 14日。現已公開接受青少年及學生報名。田徑賽包括項目如下:-
- 短跑:100米,200米,中長距離400米,800米及1500米
- 隊際接力跑:4x100米,4x400米
- 跨欄:100米欄,110米欄
- 跳遠
- 三級跳遠
- 跳高
- 鉛球
- 鐵餅
- 標槍
- 壘球
賽員可自由參加多個項目,香港青少年田徑分齡賽賽事詳情及報名表可於喜動體育會有限公司網頁www.movesports.com.hk 或香港長跑會網頁www.hkdrc.org 下載。
[Download] Hong Kong Junior Group Athletics (2) Regulations
[Download] Hong Kong Junior Group Athletics (2) Registration Form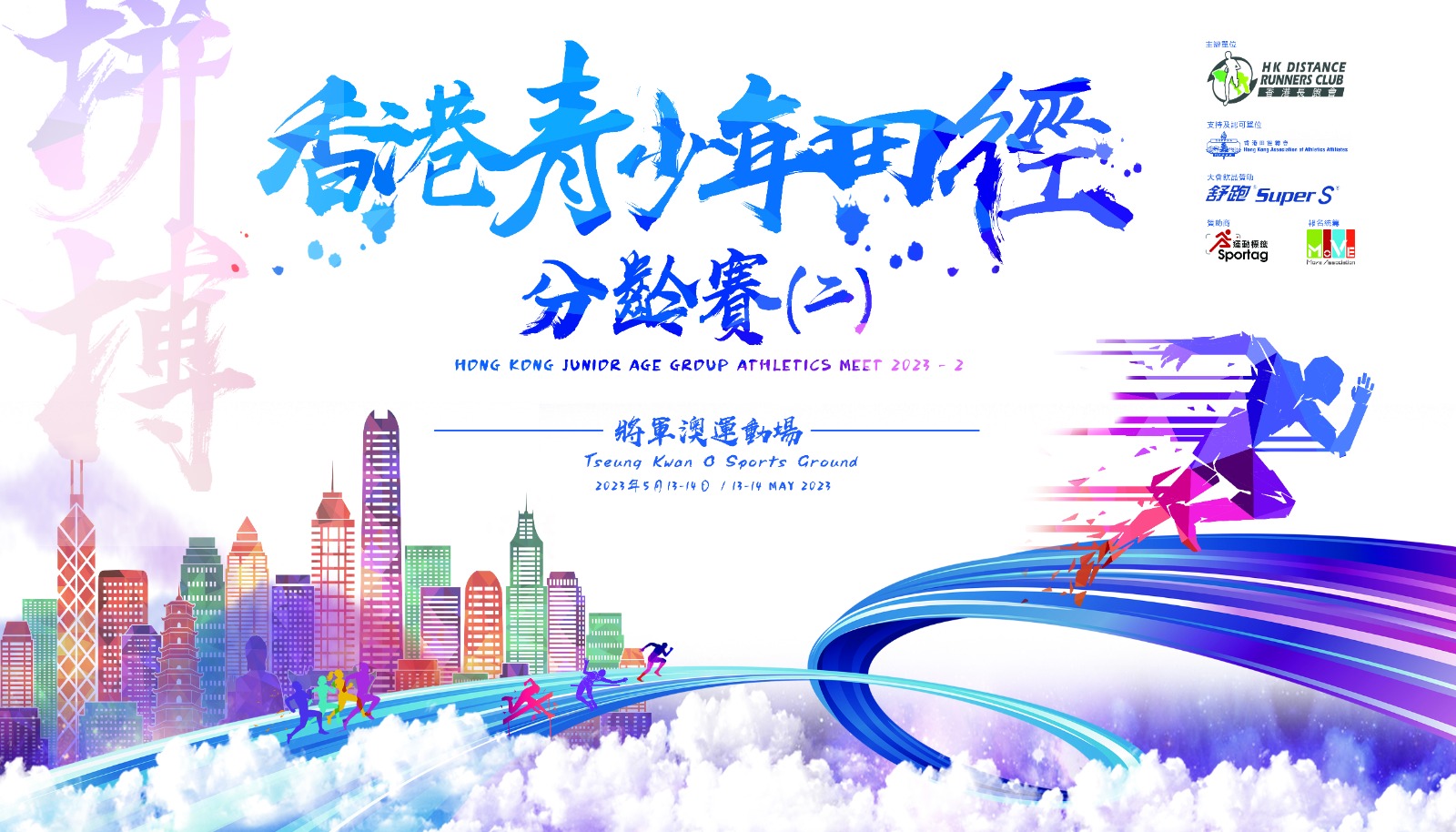 香港長跑會第44屆畢拿山( 古蹟 ) 越野賽 – 2023年12月10日( 暫定 )
停辦3年受歡迎的畢拿山賽事已復辦,本會已取得漁護郊野公園管理處支持,給我們預留賽期是2023年12月10日。憑過往紀錄,畢拿山賽事除本地運動員參加外,更吸引大量外藉運動員和遊客參加。本會將於月內全速進行籌辦賽事工作。
香港長跑會 – 綠色行山路線 ( 全長1500公里,由110個景點組成 )
本會使用6年時間( 2016-2021 ),完成差不多是港版1500公里行山長征計劃,6年的工作走遍港,九,新界及離島110個景點包括高山,郊遊徑,郊野公園,瀑布,水塘,海濱長廊,水壩,寺廟/古蹟等。而更重要的工作是,編寫行山短述,實地拍照,上網搜集資料,當然箇中樂趣是欣賞風景。無論如何,由喜愛跑步轉為行山所接受的挑戰更大 ( 行山需要有耐性,能夠適應地形和天氣,負重步行3-5小時不等 )。本會已完成設計10組,每組有10條不同的路線說明,風景相片。全部可自本會網頁 www.hkdrc.org Green Work for Green Races下載。
香港長跑會 – 2023年度新會員
自2023年1月至3月,本會已接受超過180位新會員及續會會員,當中90%為學生和青少年。本會同時協助他們成功申請成為香港業餘田徑總會成為註冊運動員。凡有興趣參加香港長跑會成為會員,並同時申請成為香港業餘田徑總會成為註冊運動員,可自本會網頁www.hkdrc.org及www.hkaaa.com下載申請表格。
HKDRC Race Committee
香港長跑會賽事委員會